What Does GOTS Certified Organic Wool Mean?
In order for wool to be certified as ""organic,"" it must be produced in accordance with federal standards for organic livestock production. Federal requirements for organic livestock production include: Livestock feed and forage used from the last third of gestation must be certified organic; Use of synthetic hormones and genetic engineering is prohibited; Use of synthetic pesticides (internal, external, and on pastures) is prohibited, and Producers must encourage livestock health through good cultural and management practices.
2019-06-14
2019-06-14
Whether you're looking for a comfortable organic mattress or an organic wool futon mattress, TFS has a great mattress and futon selection. All mattresses and futons are made with certified organic ingredients and natural materials. There are no polyurethane foams or toxic fire retardants in our chemical free and natural collections. Our mattresses, sofas, bedding, and futons are both sustainable and eco-friendly.
At TFS, quality and sustainability are at the core of everything we do. We believe that by sourcing local ingredients and manufacturing in an eco-friendly manner, we are not only providing the highest quality products but also doing our part to protect the planet. That's why we are proud to offer a range of organic mattresses that are handmade and GOTS certified.
Sleep is a crucial part of our lives, and choosing the right mattress and bedding can make all the difference. If you're conscious about what you put on and around your body, consider opting for natural and chemical-free ingredients with zero pest or weed soiled ingredients. Not only are they better for the environment, but they're also better for your health. Natural and chemical-free bedding options, such as those made with organic cotton or wool, hemp and coconut coirs, can help regulate your body temperature and reduce allergic reactions. Plus, who wouldn't want to cozy up on a chemical-free mattress and drift off into a restful slumber? Sweet dreams await when you choose the natural route.
Our Teddy Natural Wool Mattress, Zen Toxic-Free Mattress, and Ecorest Max Latex Mattress are just a few examples of our commitment to providing healthy sleep solutions. Rest easy knowing that our mattresses are made without synthetic chemicals, polyurethane foams, or toxic fire flame retardants. Experience the ultimate in luxury and comfort with TFS.
Additionally, every mattress produced is manufactured here in the US using only local and organic materials to ensure a cleaner product for our environment. Check out our USDA Certified organic page. In buying organic from The Futon Shop you can be sure to get an eco-friendly mattress free from chemicals and other harsh synthetic fertilizers and pesticides.
With the rise in popularity of organic products, it's no surprise that organic furniture has become a trend in the industry. Not only is it eco-friendly, but it's made without the use of harmful chemicals such as formaldehyde, which can be harmful to both the environment and our health.
But just like we read the labels on our food, it's important to also check for ingredient certifications on our furniture. Look for labels like the Global Organic Textile Standard (GOTS) or Forest Stewardship Council (FSC) to ensure that you are getting a truly organic product. By investing in organic furniture with these certifications, you can create a warm and inviting space in your home that is both sustainable and healthy.
To Learn More: Check Out more about Department of Agriculture, USDA organic seal, USDA organic certification, farming practices, organic farming and organic producers in The Futon Shop Farm To Furniture Page all about Sustainability, Ingredient, and certification.
Learn more about organic farmer certifications and more: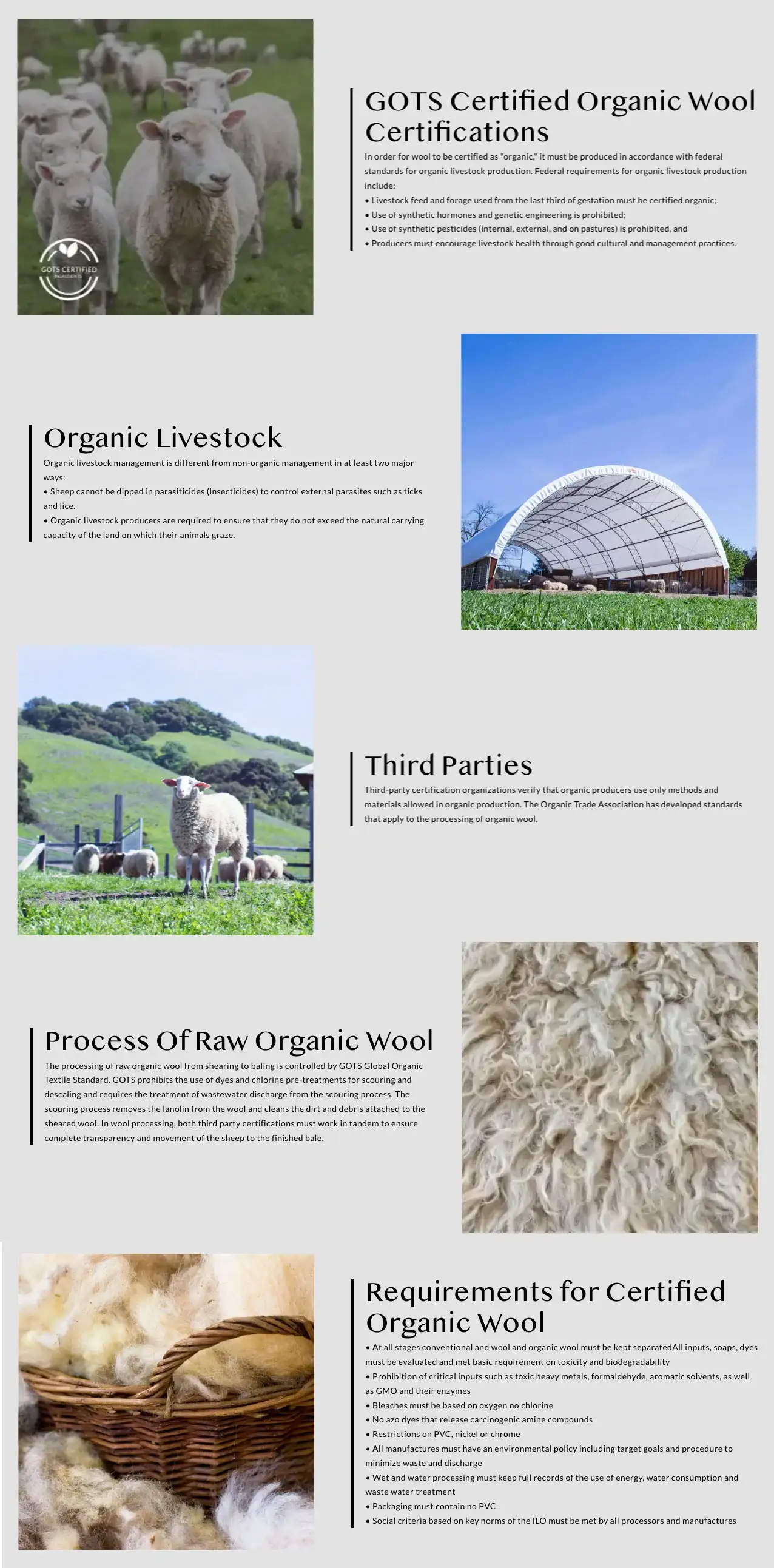 Most Popular Organic Wool Mattresses
---
Learn more about Why Should I Get A Chemical Free Mattresses?.
Check out some great organic wool mattresses.
---
---
---
LEARN MORE
---
---
---
---
---
---
---
---