TFS NATURAL HOME SUSTAINABLE HOSPITALITY
Toxic-Free Social Spaces
Sofas & seating arrangements, keeping the air clean with earth friendly ingredients
You Imagine It, We Create It
Meeting All Your Guests' Needs with Comfort, Care, and Hypoallergenic Materials.
Organic Luxury, Naturally Sustainable
Vegan options available
Indoor - Outdoor Furniture
Designed with circular and biodegradable materials
Luxurious Comfort
Organic & natural mattress, sofa beds, toppers & pillows for every suite
The world is constantly changing and so are we. At TFS Natural Home, we specialize in creating extraordinary and sustainable furniture and bedding solutions, using non toxic natural and organic materials. Our commitment sets us apart from the competition, ensuring that your guests experience the ultimate in comfort and luxury, while also promoting healthier, greener accommodations and air quality.
TFS Natural Home has been a haven for those seeking high-quality, handcrafted furniture since 1976. Founded by a passionate couple in San Francisco, they have been committed to craftsmanship and sustainability for decades. For nearly half a century TFS has been sourcing, designing and manufacturing sustainable furniture for homes and hospitality.
INSPIRED BY NATURE
We are committed to protecting the environment, planet and the health of all inhabitants. Using Fossil Fuel Free natural and organic materials TFS can bring your ideas to life. Lets collaborate together so we can deliver to you unforgettable installations that are distinctive, long-lasting and non toxic to your staff and guests. Join the movement make the leap today.
47+ Years Of Craftmanship
We are farm to furniture. handcrafting furniture from ingredients grown from mother earth! Since 1976, we have stayed committed to offering you the organic and eco-friendly ingredients, creating healthy, non-toxic furniture.
QUALITY CRAFTSMANSHIP
HANDMADE PIECES
BUILT TO LAST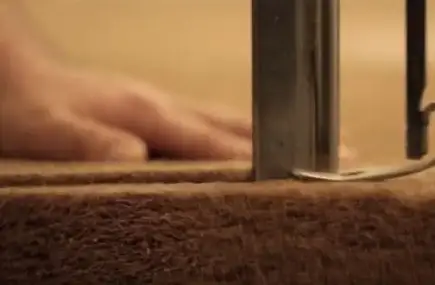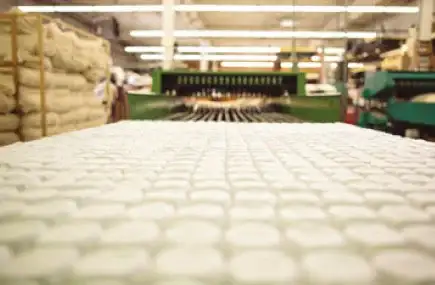 Certified Organic & Natural Ingredients
GOTS CERTIFIED
ORGANIC WOOL
USDA CERTIFIED
ORGANIC COTTON
OEKO-TEX CERTIFIED
HORSE HAIR
OEKO-TEX CERTIFIED
CAMEL HAIR
GOLS CERTIFIED
DUNLOP LATEX
OEKO-TEX CERTIFIED
COCONUT COIR
OEKO-TEX CERTIFIED
CASHMERE
SUSTAINABLE
CORK FABRIC
Fabric Sourcing
Ethically Sourced
Whether your designs require organic cotton fabric from India, linen from Belgium, vegan cork leather from Portugal, wool from Brazil, cactus leather from Mexico, Chrome free leather from Sweden, we will find it and have it dyed in any colorway you need. We can even digital print on any base cloth for your special projects with logos and branding.
Building Lobby Seating
Step into your hotel lobby and be greeted by a seating area that exudes elegance and comfort. At TFS Natural Home, we understand that the lobby is the first impression your guests have of your establishment, and we strive to make it a memorable one. Our expert craftsmen can design custom-built lobby seating that perfectly matches your vision, utilizing the finest solid wood craftsmanship techniques and sustainable materials. Imagine lounging on sofas and chairs made with USDA or GOTS organic cotton, natural and GOTS organic wool, and tencel fibers, knowing that you are surrounded by furniture that is free from fossil fuels and petro-chemicals. Your guests will appreciate the beauty, durability, and eco-friendly nature of your lobby seating options.
Hotel Room Seating & Sleeping
Ensure that your guests have a comfortable and relaxing stay with our exceptional hotel room seating solutions. Our furniture is designed to provide cozy support, whether it's a sofa bed for additional sleeping space or a sofa for lounging after a long day of exploring. TFS Natural Home utilizes GOLS certified Dunlop Latex, recycled steel pocket coils, and bonnell coils combined with stylish and luxurious upholstery to create seating that is not only visually appealing, but also offers outstanding comfort. Say goodbye to restless nights and hello to a good night's sleep on mattresses topped with the finest organic and natural materials, carefully selected to provide a harmonious balance of style, comfort, and health benefits. Your guests will rest easy knowing that their comfort is your top priority.
Fossil Fuel Free
When you choose TFS Natural Home for your lobby or hotel suites you can trust you are investing in furniture and bedding that is not only beautiful and durable, but also environmentally friendly. By using natural and organic materials and eliminating petro chemicals, you are contributing to a sustainable future for your hotel, your guests and the planet.
Naturally Made Better
TFS Natural Home can take your vision, and design it making it a reality, using natural and organic materials. TFS provides furniture and bedding through a palette of solid wood craftsmanship techniques, metal fabrication and upholstery, crafted with only the best organic and natural materials. No Fossil Fuels, no Petrochemicals. Comfortable support in sofa beds, sofa, mattresses toppers, and top of bed accessories. Furniture and bedding handcrafted with USDA or GOTS organic cotton, natural and GOTS organic wool, tencel fibers, OEKO-TEX certified cashmere, camel hair, alpaca, coconut coir, hemp coir, GOLS certified dunlop Latex, recycled steel pocket coil, and bonnell coils combined in a symphony of style, comfort layers and health benefits.
Sleeping Suites
Ensure that your guests feel comfortable and relaxed during their stay, with our chemical free sofa beds, mattresses, toppers and top of bed accessories. Offering an allergy free space promotes good sleep, happy guests, longer stays and unique vacation experience. Organic mattresses combined with cotton barrier encasements creates a dust-mite free sleep environment for top of bed for your guests security and health.. No fossil fuel materials in your guest rooms will set your hotel apart from the ordinary vacation destination. Using wool toppers, along with certified organic waterproof mattress protectors will add just the right amount of organic support and comfort. Bed pillows from kapok, wool, cotton, tencel, latex or PLA adds another natural touch point for your guests comfort.
Outdoor Seating
Naturally filled cushions for outdoor, designed with water resilient and mold proof coconut coir fiber, and a new revolutionary filling material called Labyrinth. Labyrinth has extraordinary properties which cannot be met by any filling material used today. It is the only material that offers comfort, superb ventilation and is fully recyclable. Because of its 3D multi-filament structure, humidity will be wicked away fast due to the abundance of oxygen. Labyrinth is washable, hypoallergenic, dust-free and a non-toxic product. After usage, the materials can be fully regained, recycled, and produced again in the original form and quality. So, Labyrinth is 100% circular. We design large outdoor mattresses and cushions for outdoor and pool areas.
Versatile and Adaptable Furniture for Evolving Spaces
BEDROOM
TOP OF BED
OUTDOOR
LOBBY SEATING
Contact Us
Contact us today and let our team of experts help you bring your vision to life, creating an inviting and comfortable atmosphere for your guests. Experience the exceptional craftsmanship, comfort, and sustainability that TFS Natural Home provides. Your guests deserve the best, and we're here to deliver.
Suzanne Diamond
2150 Cesar Chavez St., SF, CA 94124
Visit Us At Boutique Design New York Booth 957
NOVEMBER 12-13, 2023
JACOB K. JAVITS CENTER - NYC
Contact Christopher Bechtol to book an appointment