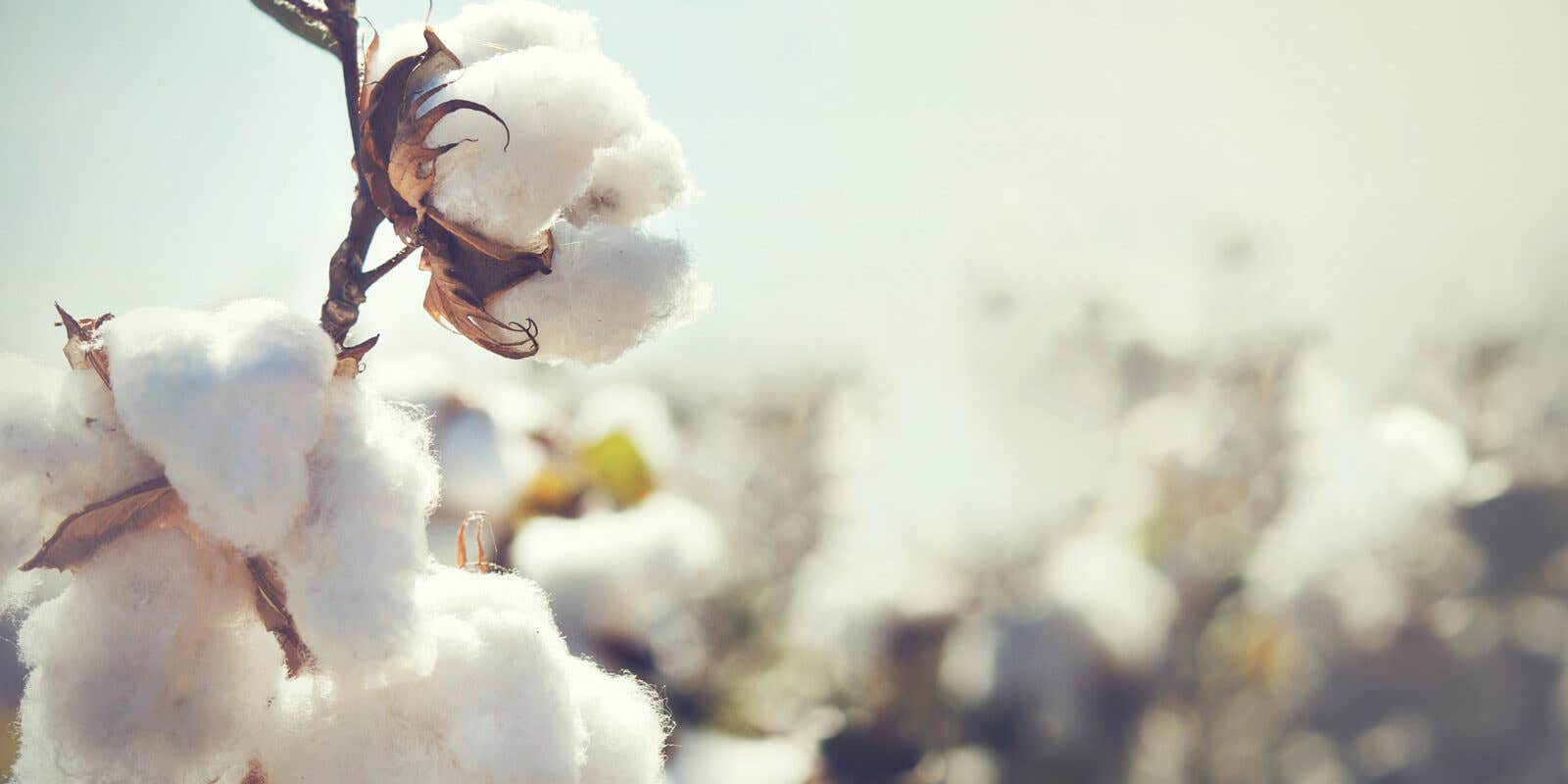 USDA Certified Organic Cotton vs GOTS Certified Organic Cotton As Mattress Ingredients
When you decide to buy organic cotton, even if it's just a pair of organic socks, you'd like to think you're getting a product that isn't saturated in chemicals or off-gassing known carcinogens. And that the product was, throughout its production cycle, kinder to the planet than its non-organic counterpart. That hasn't always been the case. The definition for organic fabrics and textiles has never been fully transparent.
The U.S. Department of Agriculture (USDA) and the Federal Trade Commission require that any article of clothing or fabric advertised as "organic" be made with fibers from USDA-certified organic crops, such as cotton or flax (used to make linen), but the regulation pretty much ends there. Any manufacturer can take that organic cotton, dye it with a bright blue dye that contains cancer-causing cobalt, and finish it with a chemical treatment that may emit formaldehyde. And the item doesn't even have to be made from 100 percent organic fibers; it can legally contain a mix of organic and nonorganic materials and still be labeled "made with organic cotton."
The USDA has a new rule regarding the labeling of textiles, even mattresses, that contain organic material, requiring that any textile advertised as "organic" must be third-party certified under National Organic Program standards throughout the entire production process—no more cancer-causing dyes or finishes and no more fudging the data on organic content. Manufacturers now must specify what percentage of organic material a given item contains.
GOTS Certified
However, because the National Organic Program standards apply to food, not fabrics, it's unlikely that anyone will see a USDA Organic seal on a set of towels anytime soon. So the agency is encouraging textile manufacturers to turn to the International Working Group on Global Organic Textile Standard (GOTS IWG), which is currently the only third-party certification set up to accommodate organic-fabric producers who want to adhere to the USDA's new ruling. And in fact, the USDA specified the GOTS certification in its recent rule change.
Any product that is certified under GOTS standards can be labeled organic. While other eco-labels for clothing and fabrics address raw materials, chemical finishes, or labor standards, the comprehensive GOTS certification is the only program out there that addresses all of those and then some. Raw materials must be certified organic under National Organic Program standards, and at least 70 percent of the final product must contain organic fibers. Because some clothes need a synthetic fiber for elasticity or durability, the standard allows up to 10 percent of the content to come from polyester or rayon (up to 25 percent for socks, leggings, and sportswear).
WHAT IT MEANS: The next time you buy organic clothes, you can be confident you're getting what you pay for. The GOTS standard for textiles is just as strict as the USDA's organic standard for food, says Kelly O'Donnell, inspection coordinator at Oregon Tilth, one of 14 agencies accredited to certify farms and textile production facilities under GOTS. "We apply the same standard to our food, why not with our clothing?" she says.
Most Popular Organic Cotton Mattresses
Pure Comfort Natural Cotton Mattress
SHOP NOW →
Organic Cotton Mattress
SHOP NOW →
Pure Rest Chemical Free Cotton Mattress
SHOP NOW →
Natural Plus Vegan Cotton Mattress
SHOP NOW →
Organic Cotton Barrier Face Mask
SHOP NOW →
---
---
---
Everything You Need To Know About Futons