Is Wool A Natural Fiber?
As the world is getting more environmentally conscious, the demand for natural fibers is on the rise. When it comes to clothing, one of the most popular natural fibers is wool. At The Futon Shop we have been adding wool to our futon, mattresses and bedding since 1976.
But is wool truly natural, or is it processed to the point of being considered synthetic? Yes, wool is a natural fiber and it's a great choice for sustainable furniture, clothing, and more. Wool is not natural when there is blending of wool with toxic fibers like petro based foams. Wool is a natural fiber like cotton flax, latex made naturally, and cotton farmed on an organic farm.
So, if you're looking for an environmentally conscious option for your bedroom, wool is definitely worth consideration. Choose wool, and you can show your support for eco-friendly furniture while staying warm and comfortable.
Wool is a perfect example of a natural fiber that can be used to make textile. Wool is more sustainable option than synthetic alternatives such as polyester or rayon. Wool is inherently strong and since it doesn't require the use of harsh chemicals to spin the fabric, making it mild on the environment. Wool can also keep you warm and cool depending on the season as wool naturally regulates temperature by virtue of its curly fibers that trap air, keeping temperatures consistent for hours.
All About Wool And Frequent Questions:
Is Wool A Natural Fiber?
Yes, wool is a natural fiber, much like cotton, flax, and latex made without synthetic additives. It's an eco-friendly choice for furniture, clothing, and more. However, it's important to make sure that wool is not blended with toxic fibers like petro-based foams.
Is wool a natural or synthetic fiber?
wool is 100% natural. It's a protein fiber that develops in the skin of sheep and is not man-made..
Why is wool a natural fiber?
Wool is a fabric derived from the hair of various animals, such as sheep, alpacas, and goats. It is a strong, absorbent, warm, and long-lasting fiber. This remarkable material has water-resistant properties, due to the lanolin oils present in the animal hair. Common woolen garments include outerwear and cold-weather clothes, such as sweaters and coats. Additionally, there are different wool fabrics available, some of which are cashmere, angora, mohair, among others.
What type of natural fiber is wool?
Wool is a protein fiber due to its chemical structure consisting of protein and lipids. This distinguishes it from other natural fibers like cotton and linen, which are cellulose fibers. It is obtained from sheep and commonly used in the textile industry. Wool is a type of natural fiber that belongs to the group of α-keratin fibers. It is a strong member of protein fibers, and its structure resembles a composite material. Wool fibers consist of keratin, cortical cells, cuticular cells, and a cell membrane complex.
Is wool a synthetic fiber?
No, wool is not a synthetic fiber since it is obtained from the bodies of various animals such as sheep, yak, camels, and others, making it a natural fiber.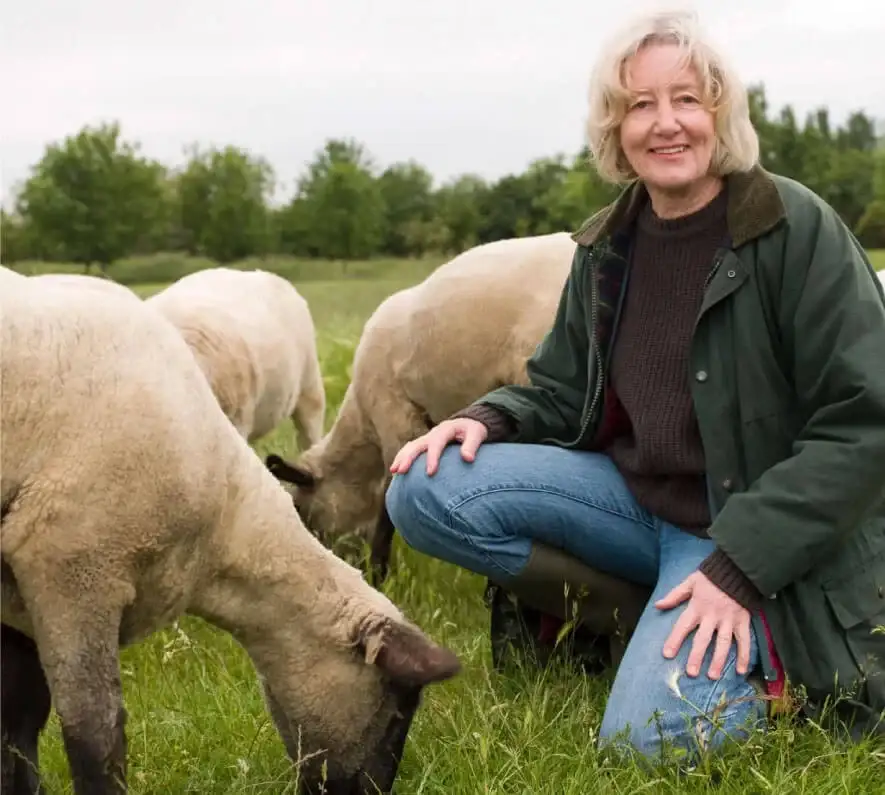 1. Eco Friendly & Sustainable
Firstly, wool is obtained from the fleece of sheep, which makes it a natural fiber. In fact, for thousands of years, wool has been a crucial source of wool gsarments for people as well and bedding. Going back to Anciet Rome wool mattress and bedding were designed.
It's important to note that wool is a renewable resource and is biodegradable, unlike synthetic fibers. This means that wool is an eco-friendly choice and has a lower impact on the environment compared to synthetic alternatives.
2. Wool Is A Insulator
Wool is a natural insulator, which means it can retain body heat and keep you warm in cold weather. It also has the ability to regulate body temperature, making it an excellent choice for ca bed during both summer and winter. Wool has natural wicking properties, which helps to draw moisture away from the skin and keep you dry. All these qualities make wool a great choice for people looking for sustainable and functional bedroom.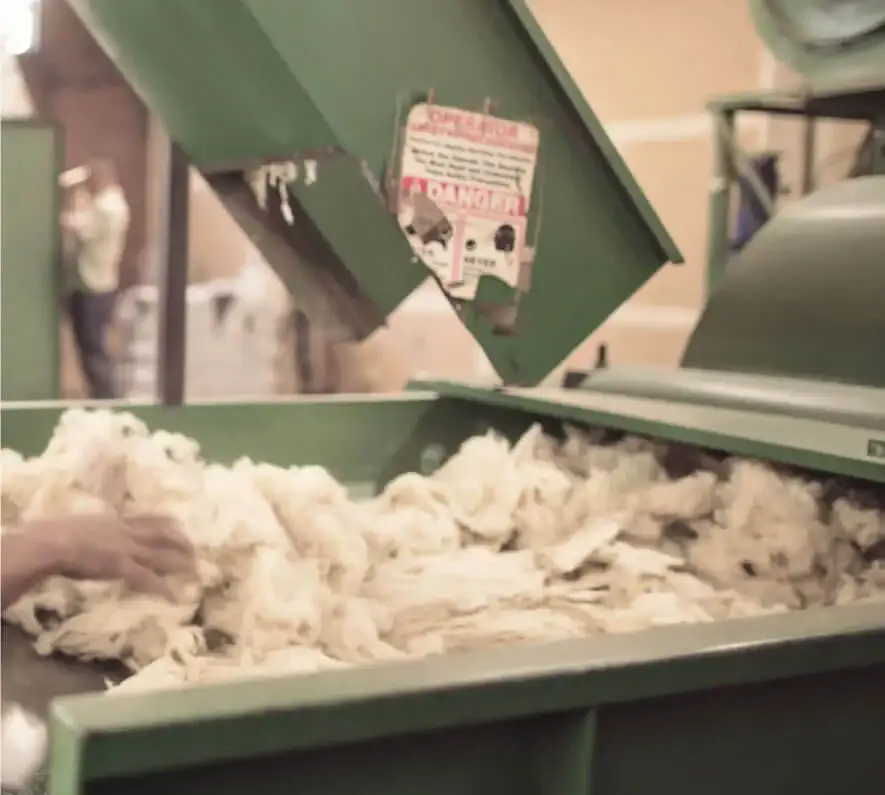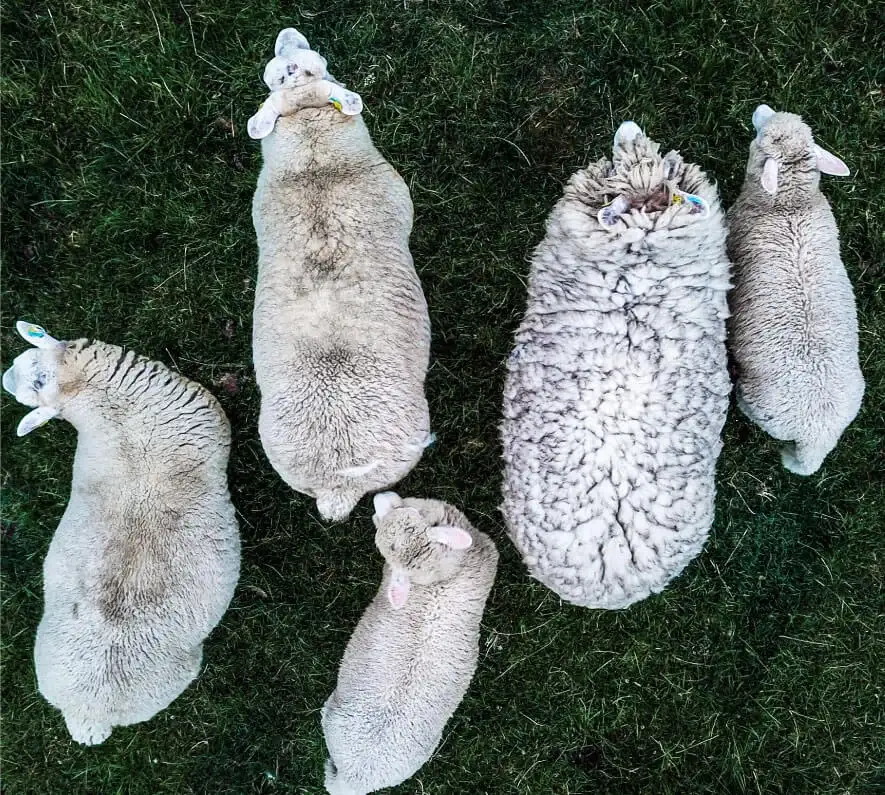 3. Naturally Flame Resistant
Wool is naturally flame-resistant. It's difficult to ignite wool fibers, and when it does burn, it doesn't melt or stick to other fibers. This property, along with its insulating abilities, makes wool a popular choice for fire-resistant mattress instead of toxic flame retardants.
Wool is naturally antimicrobial, meaning it reduces bacteria growth and prevents odors and mold. This is because wool has a high lanolin content, which makes it self-cleaning and hygienic. These properties, combined with the fact that wool is a natural fiber, make it a great choice for people looking for healthy, sustainable options.
4. Wool Fiber Is Hygroscopic
Wool has an intriguing relationship with the environment. Its fibres actively respond to changes in surrounding humidity, absorbing moisture when it is present and releasing it again as the air dries out. In this way, wool creates a natural micro-climate for comfort all year round!Wool absorbs moisture at a high level, making it an ideal natural fibre for mattresses and a natural futon mattress as it keeps sleepers dry throughout the night
In addition, a natural wool mattress is hypoallergenic and resistant to dust mites, meaning that it offers additional protection from allergies further improving sleep quality. For those looking for an eco-friendly and comfortable alternative for their bedding needs, natural wool is definitely worth considering.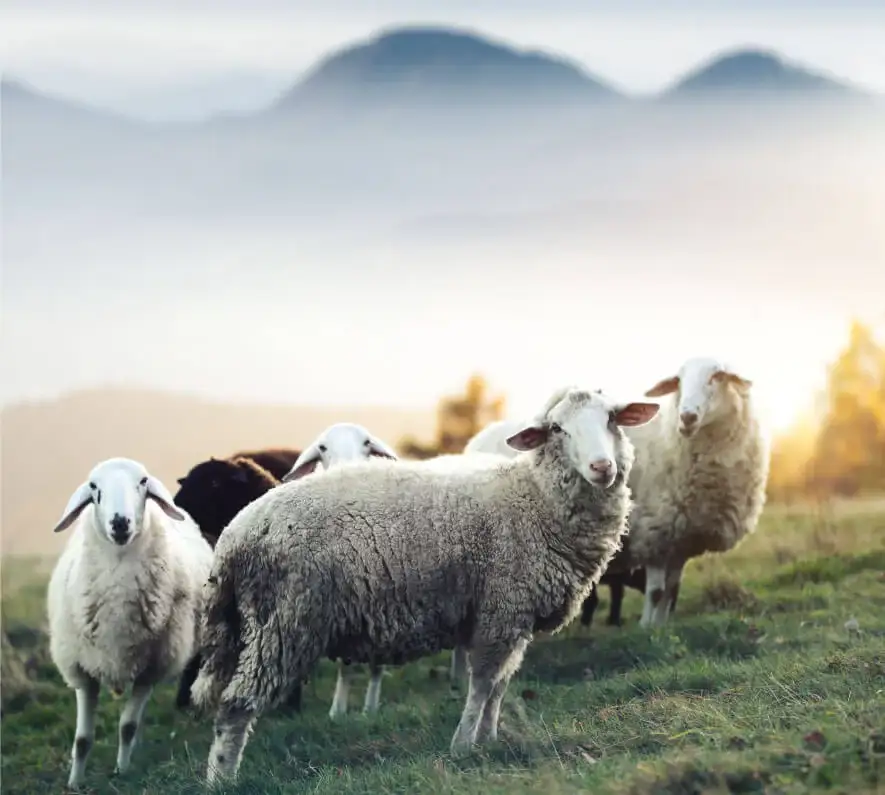 5. Durable & Renewable
In conclusion, wool is a natural fiber that is versatile, functional, and eco-friendly. It is obtained from the fleece of live sheep and is comfortable, durable, and renewable. Include Wool into your home and lifestyle as it is a great choice for sustainable furniture, has minimal impact on the environment, naturally flame-resistant and it is antimicrobial.
Raising live sheep organically or naturally is very different than growing agricultural products although some issues are the same. Organic or natural wool cannot be artificially manufactured and organic wool must be grown and processed without chemical treatments of any kind. Although lamb is certified through the USDA, Organic wool is certified through GOTS standard and takes into consideration the land the sheep graze on, animal husbandry, through the shearing and scouring and packaging process of every pound of certified wool produced and certified annually.
Learn more below all about Wool production
SHOP OUR HIGHEST RATED
Virgin Wool Mattresses
Shop The Category
TEDDY NATURAL WOOL MATTRESS
SHOP NOW
PUREREST WOOL FUTON MATTRESS
SHOP NOW
TRIPLE CROWN HORSE HAIR MATTRESS
SHOP NOW
---
---
---
Most Popular Organic & Natural Wool Mattresses
Teddy Organic Wool Mattress
SHOP NOW
Eco Pure Wool Mattress
SHOP NOW
Eco Friendly Wool Mattress
SHOP NOW
---
LEARN MORE
---
---
---
---
---
---
---
---
Everything You Need To Know About Futons