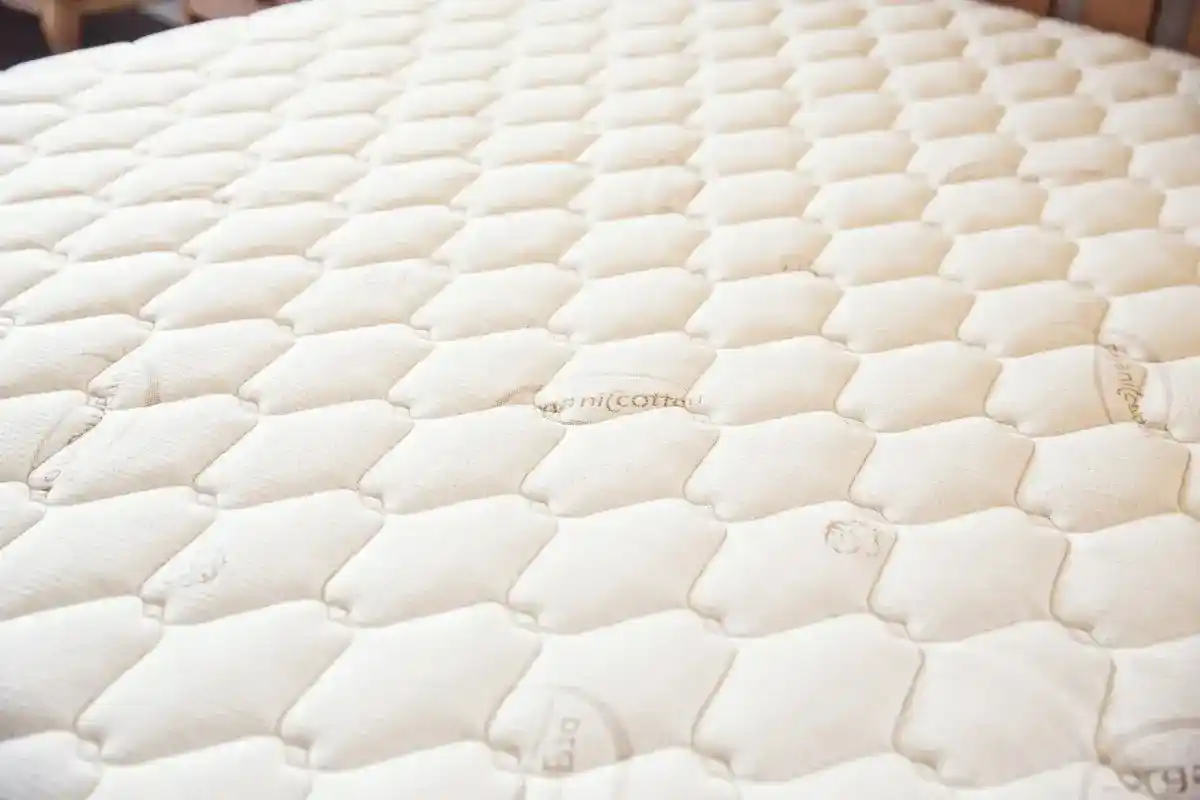 Why Does A Mattress Need To Be Tufted?
A non-tufted mattress or futon is a mattress that does not have quilted tufts, lace tufts, or buttons on the surface of the mattress. If a mattress or futon is made with ingredients that do not shift around like latex, springs, coconut coir, polyurethane foams and gels, you do not need to tuft the mattress. The case can be sewn together with no zipper called tape edge mattress or futon. Or the mattress or futon can have a zippered cover or casing. Read more about mattress information.
Most people are familiar tape edge mattresses by the big 5 "S" mattress makers, Spring Air, Sealy, Serta, Sterns and Foster and Simmons. These traditional mattress manufacturers use tape edge machine rather than a zippered enclosure. The tape edge machine completely encloses mattresses so you can never see exactly what is inside.
Mattresses and futon mattresses made with natural fibers, such as comfort layers of wool and cotton need to be tufted to hold the fibers together. Natural fibers that are not tufted down may shift around creating a lumpy mattress. No one wants a lumpy mattress.They are the perfect solution to going organic but still getting that Tempur-pedic feel.
---
Watch a great video on Tufted vs. Un Tufted Mattresses
Click to learn how to avoid a lumpy mattress.
What Is The Best Position To Sleep In Bed?.
---
Everything You Need To Know About Futons