2023 Labor Day Sale: Save Big On The Futon Shop Sale
As Labor Day approaches, consider exploring our range of organic mattresses and bedding for a truly relaxing and restful night's sleep. Additionally, our collection of organic sofas is readily available and can be shipped within the upcoming two weeks.
Organic & Natural
Complete Your Bedroom
Certified organic Ingrediants
Shop Sleep Essentials
HANCRAFTED IN AMERICA
Design Your Organic Sofa
Unlimited range of fabrics so you can find the perfect one for your home. Order your free swatch today and see how luxurious and comfortable custom organic furniture can be.
SHOP UP TO 30% OFF SOFAS
The Best Organic Sofa for Your Home
BIGGEST SALE OF THE YEAR
Add Comfort & Personality to Your Space
Shop now
AS FEATURED IN
The Ultimate Guide to Labor Day Mattress Sales – Sleep Better This Fall!
The Labor Day weekend is around the corner and The Futon Shop just began the best Labor Day Sale! Check out mattresses up to 80% off. One of the best things you can do for yourself and your family is to buy a new mattress and upgrade your sleep. After all, good sleep is crucial for our physical and mental wellbeing.
1. Why Should You Invest in a Good Mattress?
---
Before we dive into the Labor Day sales, let's talk about why a good mattress is worth investing in. First and foremost, a good mattress can improve your sleep quality and help you feel rested and refreshed in the morning. It can also alleviate chronic pain, reduce stress, and enhance your overall health. A good mattress should last you at least seven to ten years and provide excellent support and comfort. So, instead of buying a cheap, low-quality mattress that will only cause you discomfort and headaches in the long run, it pays off to invest in a durable, supportive, and comfortable mattress. This year forget about memory foam mattress or foam mattresses, invest in a chemical free mattress. The Futon Shop does have hybrid memory foam is love the feeling of memory foam.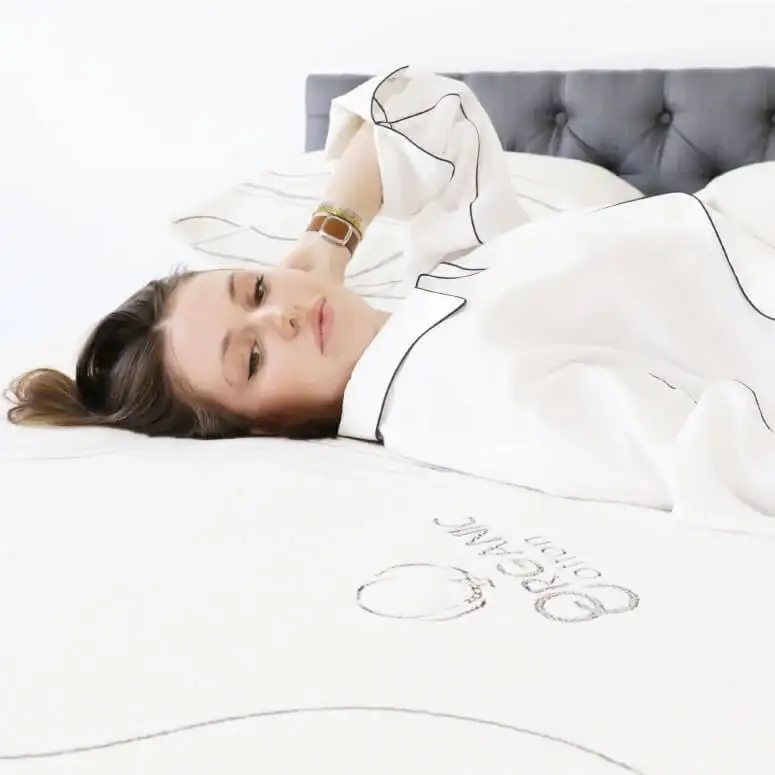 2. How to Choose the Right Mattress?
---
Now that you know the importance of a good mattress, let's discuss how to choose the right one for you. The first thing you need to consider is your sleep position – are you a side sleeper, back sleeper, or stomach sleeper? Each type of sleeper benefits from a different type of mattress firmness and support. You should also think about your body weight, any pain or health conditions, and your personal preferences. Consider your requirements for the upcoming fall and winter seasons. Numerous mattresses at The Futon Shop incorporate wool, a natural temperature regulator, offering you enhanced comfort.
Investing in a good mattress is one of the best things you can do for your health and wellbeing. By taking advantage of the best Labor Day mattress sales, you can upgrade your sleep without overspending. Remember to consider your sleep position, health needs, and personal preferences when choosing the right mattress purchase for you. Shopping for a mattress online has never been easier, so don't hesitate to take advantage of the convenience and savings it offers. Happy shopping and sweet dreams!
Labor Day stands as one of the eleven federal holidays officially acknowledged across the United States. As Labor Day 2023 draws near and we gear up for the conclusion of the summer season, anticipation grows regarding the forthcoming trends. Despite the longstanding fashion guideline discouraging white attire or white jeans or white clothes post-Labor Day, this tradition appears to be waning. As per the Farmer's Almanac, the notion of refraining from wearing white after Labor Day originated in the 19th century, serving as a means for the affluent to distinguish themselves from the working class. Presently, contemporary Labor Day fashion trends encompass a spectrum ranging from white sundresses and denim shorts to even jumpsuits challenges the unwritten labor day rule to not wear white after Labor Day.
During the 1920s, Coco Chanel disrupted the conventional notion of status by introducing a white suit after Labor Day. This move inspired numerous designers to defy established norms, leading them to break away from tradition in their own collections. But it's not just fashion that's trending - Labor Day weekend is also a time for barbecues, outdoor activities, and spending time with loved ones. Whether you're hitting the beach or having a backyard cookout, this year's Labor Day celebrations are sure to be just as memorable as ever.
Fashion Rules over the years with white pieces:
---
"Those who wore white and linen in the summer wore them for many reasons, but those of a higher class, especially in New York City, could afford to wear white since they were not doing labor that would get their clothes dirty. There was this sort of elitist aspect to wearing white."
Source: Getty Images and clickondetroit.com