How To Make Your Home Cozy For Fall: Fall Lookbook
Fall Decorating is here and it's that time of year to bring out the cozy throw blankets, warmer colors, and pumpkin everything! As the weather gets colder, making your home a cozy and inviting sanctuary is essential. Today we're going to be sharing a fall lookbook filled with tips on how to make your home cozy for fall. From adding autumnal accents to creating a warm and inviting atmosphere, we've got you covered!
1. Add a Touch of Autumn Warmth
One of the easiest ways to make your home cozy for fall is by adding a touch of autumnal warmth. This can be done by incorporating seasonal hues such as oranges, reds, and browns into your decor. Consider adding a few throw pillows, cozy blankets, or even some fall-inspired artwork to your living space. These simple touches add warmth and comfort to your home, making it a welcoming space to relax and enjoy the season.
---
2. Embrace Natural Elements
Incorporating natural elements such as wood, stone, and plant life can help bring your home closer to nature. Not only do these elements add warmth to a space, but they also create a calming atmosphere. Consider adding some leafy houseplants, a bowl of pinecones, or a wood accent piece to your decor. These elements work together to create a cozy and natural atmosphere that's perfect for fall.
---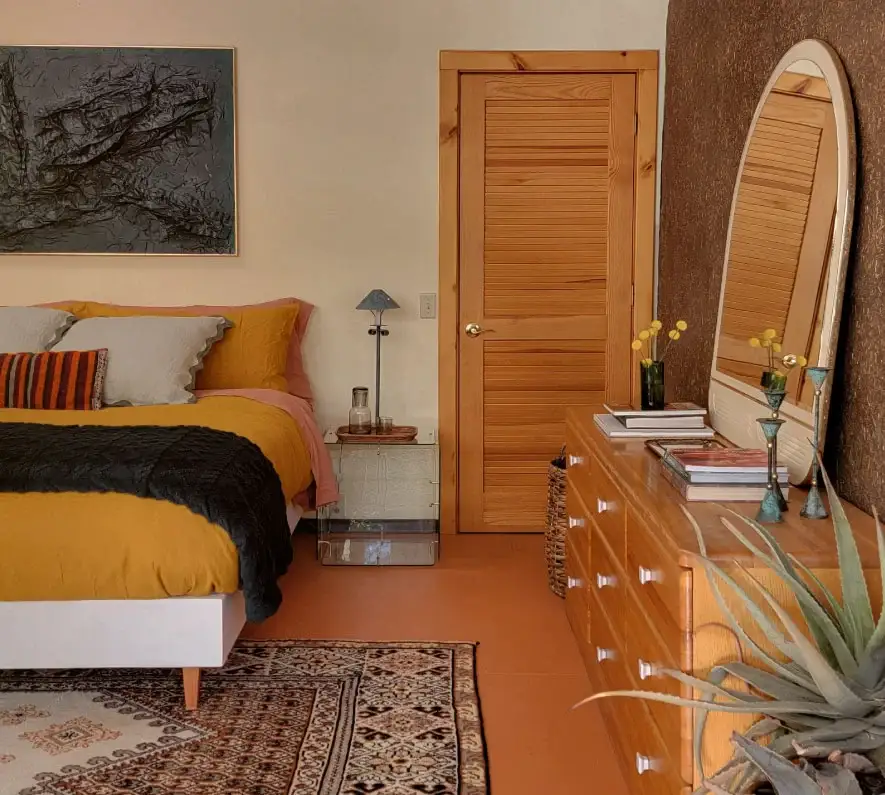 3. Set the Mood with Lighting
Creating a cozy atmosphere in your home is all about lighting. Consider swapping out your bright white bulbs for warm-toned lighting or placing a few candles around your home. These simple changes can help create a warm, welcoming atmosphere that's perfect for snuggling up with a good book or watching a movie.
---
4. Invest in Cozy Textiles
As the temperature drops, investing in cozy textiles is a must! Consider replacing your light summer linens with cozy flannel or wool blankets, plush rugs, and soft throw pillows. These elements add comfort and warmth to your home, turning it into the ultimate cozy sanctuary.
---
5. Scent Your Space with Fall Fragrances
Scent can play a big role in creating a cozy atmosphere in your home. Consider incorporating fall-scented candles, diffusers, or essential oils into your home to create a warm and inviting environment. Cinnamon, pumpkin spice, and apple scents are all great options for creating a cozy fall atmosphere.
---
Creating a cozy home for fall is all about incorporating warm tones, natural elements, cozy textiles, and fall fragrances. By embracing these tips and incorporating them into your home decor ideas, you can create a welcoming atmosphere that's perfect for snuggling up with a good book or spending time with loved ones. Don't be afraid to get creative and make your home your own cozy oasis this fall. Happy decorating!
SHOP THE LOOK
Explore Fall Collections
Popular Questions:
What colors for fall decor?
In 2023, embrace the warmth of terracotta, earthy browns, and deep reds for a cozy fall atmosphere. Add forest green accents for a calming touch and mix in mid-century and reclaimed pieces to infuse character. Don't forget the inviting charm of natural finishes, and consider mustard yellows, caramels, and berry tones to complete your grounded, autumn-inspired palette.
What are the most popular fall decorations?
Natural and Toxic Free Options
Transform your home into a cozy fall retreat using natural and non-toxic ingredients. Discover the beauty of your own backyard as you bring the wonders of nature indoors to create stunning fall decorations. From vibrant mums to unique corn centerpieces, decorate your space with the abundance of fruits, vegetables, dried floral arrangements, branches, leaves, and gourds that you already have. And for an extra touch of warmth, try making your own stove top potpourri with delightful blends featuring apples, oranges, cinnamon sticks, nutmeg, and cloves. Get ready to welcome the crisp and comfortable autumn season with these beautiful and budget-friendly ideas!
Try out these nontoxic stove top
Potpourri Recipes
FALL SPICES SIMMER POT
From Country Living
Our Favorite:
Peels from 1 large orange
(or 3 small clementines)
1 vanilla bean
2 cinnamon sticks
1 tsp whole cloves
optional: 2 star anise, freshly
grated nutmeg, cardamom pods
LAVENDER SIMMER POT
From Apartment Therapy
Our Favorite:
1 cup dried lavender
1 teaspoon anise
1 tablespoon nutmeg
1 tablespoon whole cloves
1 cinnamon stick
COLORFUL CRANBERRY SIMMER POT
From Apartment Therapy
Our Favorite:
Orange slices
Lemon slices
Cinnamon sticks
A dash of nutmeg
1 teaspoon cloves
A handful of cranberries
What is the home
decor trend for 2023?
Embrace the Warmth and Comfort of Fall 2023 Trends
Step into a world of cozy interiors with the rich palette dominating the realm of interior design with fall finds. Deep, earthy shades take center stage, with olive greens and mossy tones leading the way. Complementing these greens are warm-toned browns, tans, and caramels, creating an ambiance that feels as comforting as a warm autumn hug. To add a gentle touch of coziness, warm neutrals like beiges and off-whites are the go-to choice for designers, softening and soothing living spaces.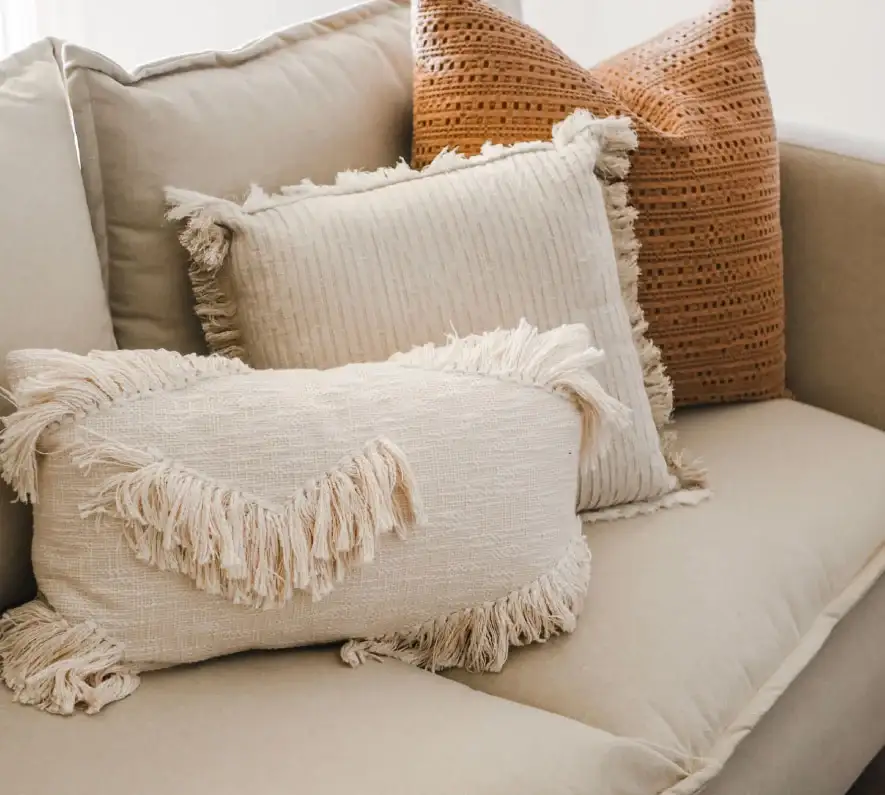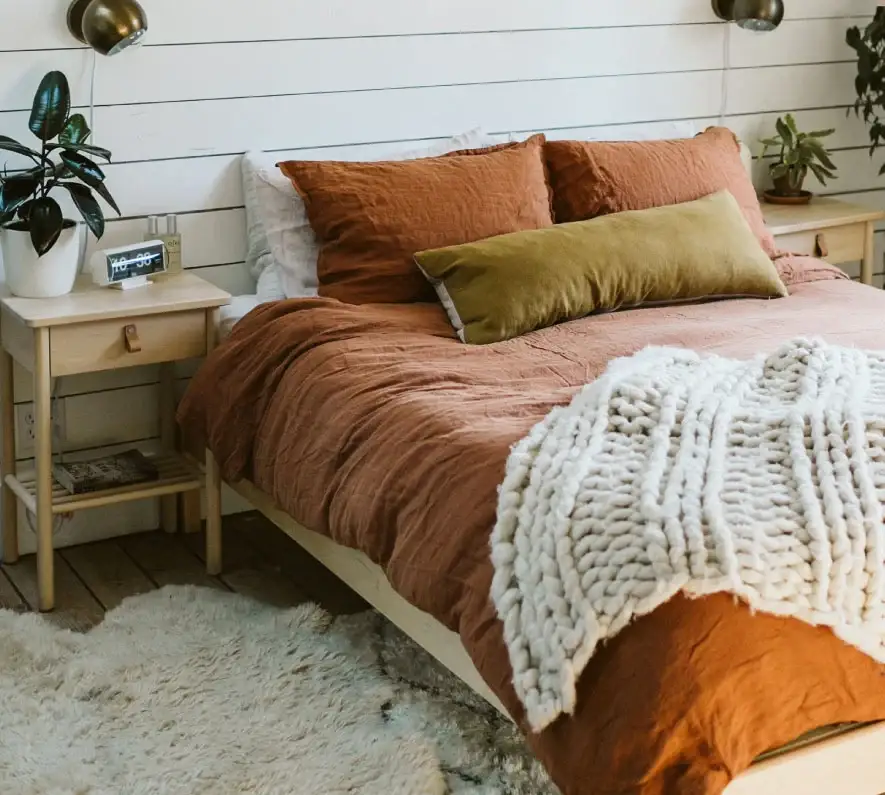 But the trends of Fall 2023 don't stop at earthy hues; bolder shades are making a statement as well. Berry tones are taking the design world by storm, offering a vibrant burst of energy and sophistication. For those looking to ground their space, mustard yellows are a perfect choice, adding depth and balance to any decor. Let these color trends be your starting point in transforming your home into a welcoming sanctuary that captures the essence of autumn.
Popular Questions:
What is the best greenery for fall decor?
The best greenery for fall decor can include a variety of options, and it often depends on your personal style and the overall theme you want to achieve. Here are some popular choices:
Eucalyptus: Eucalyptus leaves add a fresh and aromatic touch to fall decor. They can be used in wreaths, table centerpieces, and as garlands.
Dried Leaves: Dried leaves in various colors and shapes, such as maple or oak leaves, are quintessential for fall decor. They can be scattered on tables or used in wreaths and garlands.
Pinecones: Pinecones are a classic choice for fall decor. They can be left in their natural state or painted in autumn colors and used in various arrangements.
Acorns: Small acorns can be used in table settings, wreaths, or as vase fillers. They add a charming and rustic touch.
Ultimately, the best greenery and decor elements for fall depend on your personal style and the atmosphere you want to create in your home. Mixing and matching different elements can result in a beautiful and inviting fall decor scheme.
Is Dusty Rose a fall color?
Dusty rose is a popular fall wedding color, but it can also be a great choice for home interiors. Pairing it with sage, juniper, or deep emerald can create a dramatic and stylish look for your home.
When should you decorate your home for fall?
You can decorate your home for fall whenever you want; there's no specific right or wrong time. It all depends on when you want to create that cozy autumn atmosphere.As early as July and even as late as October.